To meet market's wider application prospects and personalized needs, LAPOSE Intelligent Lock (ZHONGSHAN) Co., Ltd, was formally established at the beginning of this year, committed to production and sales of smart lock. At the same time, LAPOSE Electric have reached cooperation with Shanghai Eaton General Equipment Co., Ltd. and Zhejiang Qinzhi Electric Technology Co., Ltd. It not only stands LAPOSE's determination to display a grand plan in the new year, but also represents LAPOSE's grandiose ambitions to create a better blueprint in the Chinese market.
LAPOSE INTELLIGNET LOCK COMPANY ESTABLISHED
The leading intelligent electrical expert, France LAPOSE, announced the establishment of a new company, LAPOSE Intelligent Lock (Zhongshan) Co., Ltd., focused on producing smart locks. LAPOSE will provide efficient and comprehensive smart lock products and services to the Chinese market through the new company, and continuously create value for customers. The establishment of Smart lock company further proves LAPOSE see the Chinese market as an engine of growth and increase investment in China. LAPOSE Intelligent Lock (Zhongshan) Co., Ltd. is a high-tech enterprise integrating design, R&D, production and sales, wholly owned by France LAPOSE. The company focuses on producing and selling smart anti-theft locks, such as fingerprint, password, cards, etc.. LAPOSE will develop and produce the best smart locks for customers by using our professional technology and rich experience in the area of intelligent industrial electrical appliances and Smart Home appliances, in order to provide best customer experience in smart locks.
As a specialized smart lock company, LAPOSE has devoted to production design and R&D, for bringing more secure, reliable, convenient and fashionable smart lock products to Chinese users.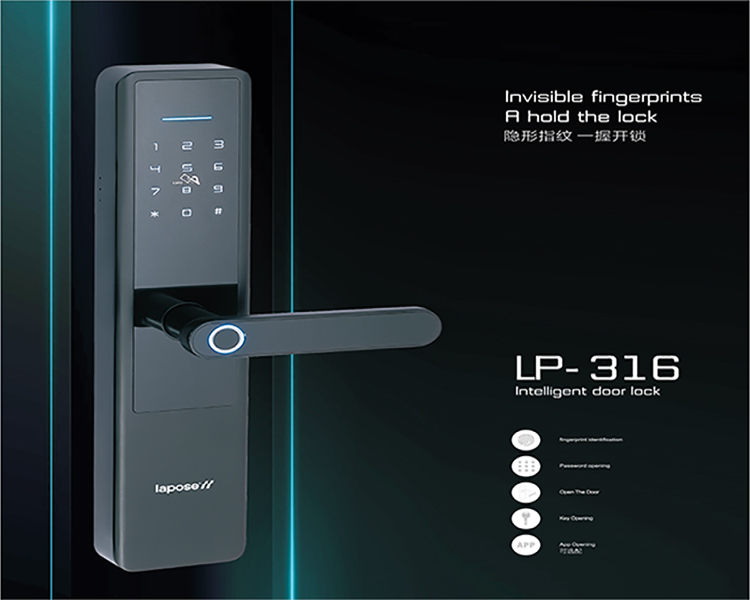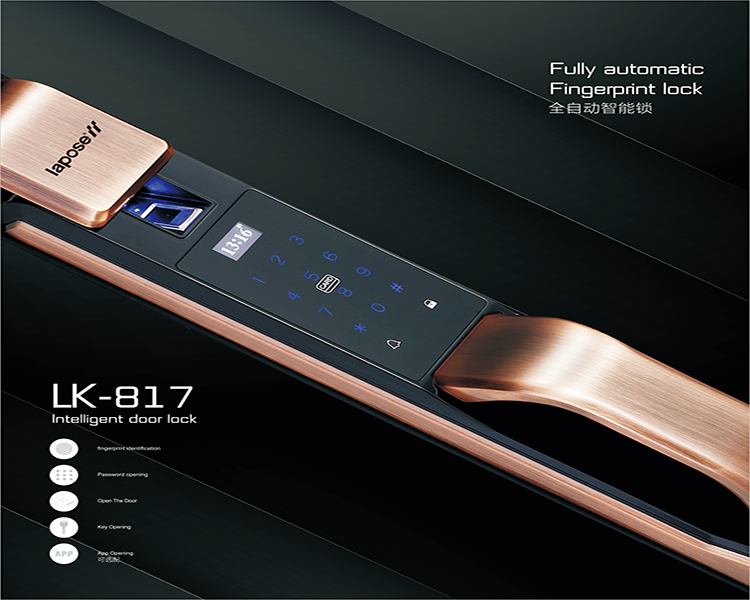 COMPREHENSIVE STRATEGIC COOPERATION WITH TWO COMPANIES
The cooperation with Shanghai Eaton General Equipment Co., Ltd. and Zhejiang Qinzhi Electric Technology Co., Ltd. plays a crucial role in the growth and development of LAPOSE in China. This is win-win and mutually beneficial for both sides. The companies will combine their respective superior resources in the field of distribution control equipment, voltage switchgear, electrical equipment sets, electrical components and automatic control integrated equipment, carry out all-round and in-depth cooperation, achieve complementary advantages, and reasonably promote the development of industrialization. LAPOSE will integrate the respective advantages in platform, technology, management, and production, and make active exploration on electronic components, to build a world leading intelligent electrical industrialization platform, and accelerate the development of smart electric.
Nowadays, the Industrial Electric industry and Home Electric Industry are facing unprecedented changes in scale, and becoming a great trend of intellectualization, interconnectivity, and personalization. Standing at a turning point, the establishment of LAPOSE smart lock company and the joint construction of intelligent products with Shanghai Eaton and Zhejiang Qinzhi demonstrate the efforts of both sides to promote intelligent development. It also shows LAPOSE's determination to seize the Chinese market in intelligent electrical industry.